Welcome to the North Royalton Chamber of Commerce Online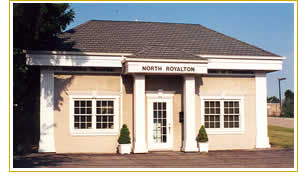 The North Royalton Chamber of Commerce offers a wealth of information for its area business members, residents and newcomers to our area. Our members enjoy networking, socializing and the benefits from our support and assistance.
The Chamber is the hub of our community, and its news publication, the Royalton Recorder, is the Heart of our Hometown!
WELCOME NEW CHAMBER MEMBERS!
Chris Adams, Heartland Payment Systems
Steve Mattes, Mattes Landscaping, Inc.
Nicholas P. DeFazio and Rebecca Maddamma, DeFazio Companies, Inc.
Michelle Amann, Urbanography Studio Photography
Antonio Gallina, AT&T(In Home Expert)
Dejan N. Markov, Triage Truck Services
Mike Koludrovich, Koludro Construct
Niko Moulangianis, Niko's Bar and Gyros
Jeff Sosic, Crimcheck
Jeffrey McCray Jr., Skyline Home Improvement LLC
Michael Greer, AIC Accurate Inspections and Consulting LLC
Jennifer Hottle, Mama's 3 Bakery, LLC
Dawn Carbone-McDonald, Cleveland Touchdown Club Charities
Brian Klecan, Lineweaver Financial Group
Amber Butler, Little Caesars (NR Pizza LLC)
Michael Tinter, Innovative Produts, Inc.
Chuck Abbokire III, Charles Abookire Real Estate Management
Joseph Crossen, Allstate
Josh Wentz, Me and My Truck
Ali Blasko, Floor Coverings International
Phillip Fritz, New York Life
Tom Abram, Shelter Insurance
Alex Euse, Sixth City Glazing
Debbie DePompei, ALL IN Limousine, LLC.
Linda Barath, Ward 2 City Council
Jackie and Randy Wojtkiewicz, Clean Solutions
Steven Lively, Zeppe's Pizza
Mike Profant, Business Network Team
Jesse Leffew, Prudent Floors
Vaishali Patel, New York Life
Paul F. Marnecheck, City of North Royalton
Larry Betlejewski, Beetle's Plumbing Solutions LLC
Jim and Judi Drennan, Cruisin' with the Drennans
Ryan James, The 3 Spot
Danny Bova, Paul Davis Restoration of Cleveland West
Adam Miller, EA, Newman & Company, CPAs
Chamber Application
NORTH ROYALTON 2023 BUSINESS DIRECTORY
Need a service and want to shop locally? Here is the 2023 Business Card Directory. Keep it on hand, and use it often when you need a service and want to use a local professionals. Please support our local businesses.
BUSINESS DIRECTORY 2023
CHAMBER MEMBER SAVINGS - NOACC ANTHEM
Your Chamber Memberships allows you to save money on your Health Care Insurance
NOACC Savings on Health Care
CHAMBER MEMBER SAVINGS NOACC SOCA
This self-funded medical offering, the SOCA Benefit Plan, is a multiple employer welfare arrangement (MEWA). MEWAs enable smaller employers to join together to share in the overall claims risk.
More info on SOCA
CHAMBER MEMBER SAVINGS - NOACC Heartland
Your Chamber Memberships allows you to save money on your Credit Card Processing.
More Info on Heartland
Visit events listing for more info
Become a Featured Member through our Sponsors Program
See your business or organization prominently displayed within our website. Become a featured member through our new Sponsors Program. For complete details regarding ad specifications, sizes and pricing; contact info@nroyaltonchamber.com today!